Dialogue on Gender Equity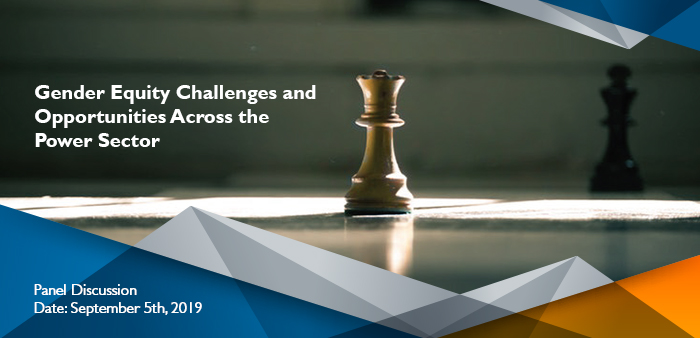 Dialogue on gender equity challenges and opportunities across the power sector during 2nd International conference on large-scale grid integration of renewable energy in India (September 5th, 2019)
Senior Women leaders from public and private sector power utilities, electricity regulatory commissions, power system operators, education & research institutions and many more are joining a special session on women in energy sector in the 2nd International Conference on Large-Scale Grid Integration of Renewable Energy in India.
To promote women's participation in the energy sector, we are excited to bring senior women leaders from the energy sector from across the world to discuss key pertinent issues and solutions to promote gender equity and equality in the sector on Sept 5th, 2019 (day 2) of the International conference at 06.00 pm- 7.30 pm. The panel discussion by Women leaders in energy sector will focus on various challenges and opportunities;
Challenges faced by respective organization/institutions for improved women participation in workforce
Steps taken towards mitigating these challenges and creating a more inclusive work environment and building gender equality interventions
Major gaps and steps required to address challenges, adopt gender equity policies, expand their talent pools for recruitment and diversify their organizations
Collaborative efforts required across power utilities, regulatory commissions, system operators and education & research institutions
Kindly please reach out to our colleague Ms. Garima Singh, gsingh@usispf.org if you have any further queries on the program.